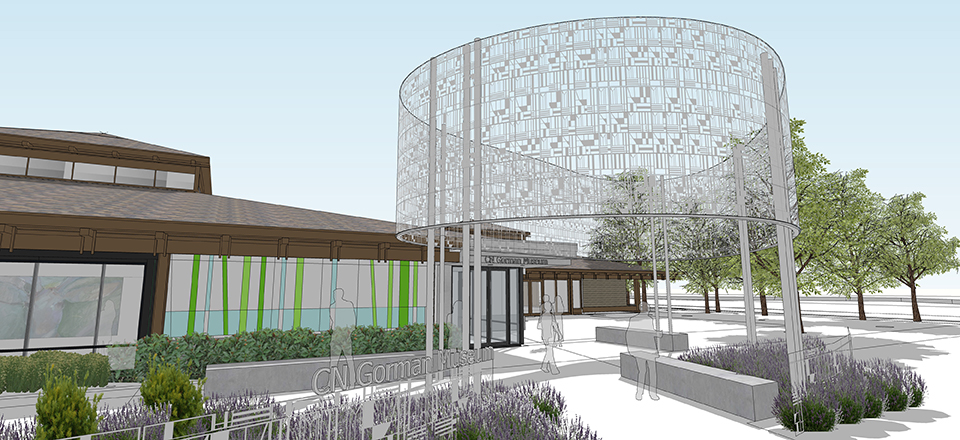 Construction is underway!

This year will be an exciting time in the growth and expansion of the museum as we begin construction for the renovation and relocation across  campus of the old "Nelson Hall/University Club".  The new location will boast 4,000 square feet of exhibition and collections space, along with a lobby gift shop and access to the museum library. 
Along with the improved facility, the new museum will enhance visitor experiences with the permanent collections through advanced interactive displays and visible storage; while expanded temporary exhibitions, at the heart of our ongoing mission, will bring Native American and Indigenous art and artists to the UC Davis campus.  Further, our unique programming will inspire creativity, expression and discussion on current issues relevant to Native peoples.
While the move will mark a new beginning for the museum, the core mission remains the same - we are excited to reimagine how to best present the collections to the public, develop engaging programming and foster an environment of forward-thinking practice and theory. 
Breaking Ground on the C.N. Gorman Museum Relocation/Renovation Project
The short video (8 min) provides a brief history of the C.N. Gorman Museum and how we arrived at this moment when construction begins on the Museum's new home.  The video includes a walk through of the current facility as it stood just before the start of construction.